REVİR – Smart Health Kiosk is a hardware product that is designed for measuring and recording vital signs. While using AI assisted health screening kiosk user-friendly navigation walks you through each test offered at the kiosk. This medical check-up machine helps you track your health status anytime everywhere.
REVİR – Smart Health Kiosk, contains artificial intelligence symptom checker. It will be ensured that the time spent by the person for triage questions will be minimized.
It includes 3 types of evaluation systems.
Circulatory System Evaluation: Pulse, Blood Pressure, Oxygen Saturation, Body Temperature and ECG
Visual Evaluation: Monitoring the Sick Facial Condition and Emotional Reflection
Cognitive Evaluation: Monitoring the Situation and Emotional Reflection, Answering the Questions by the Patient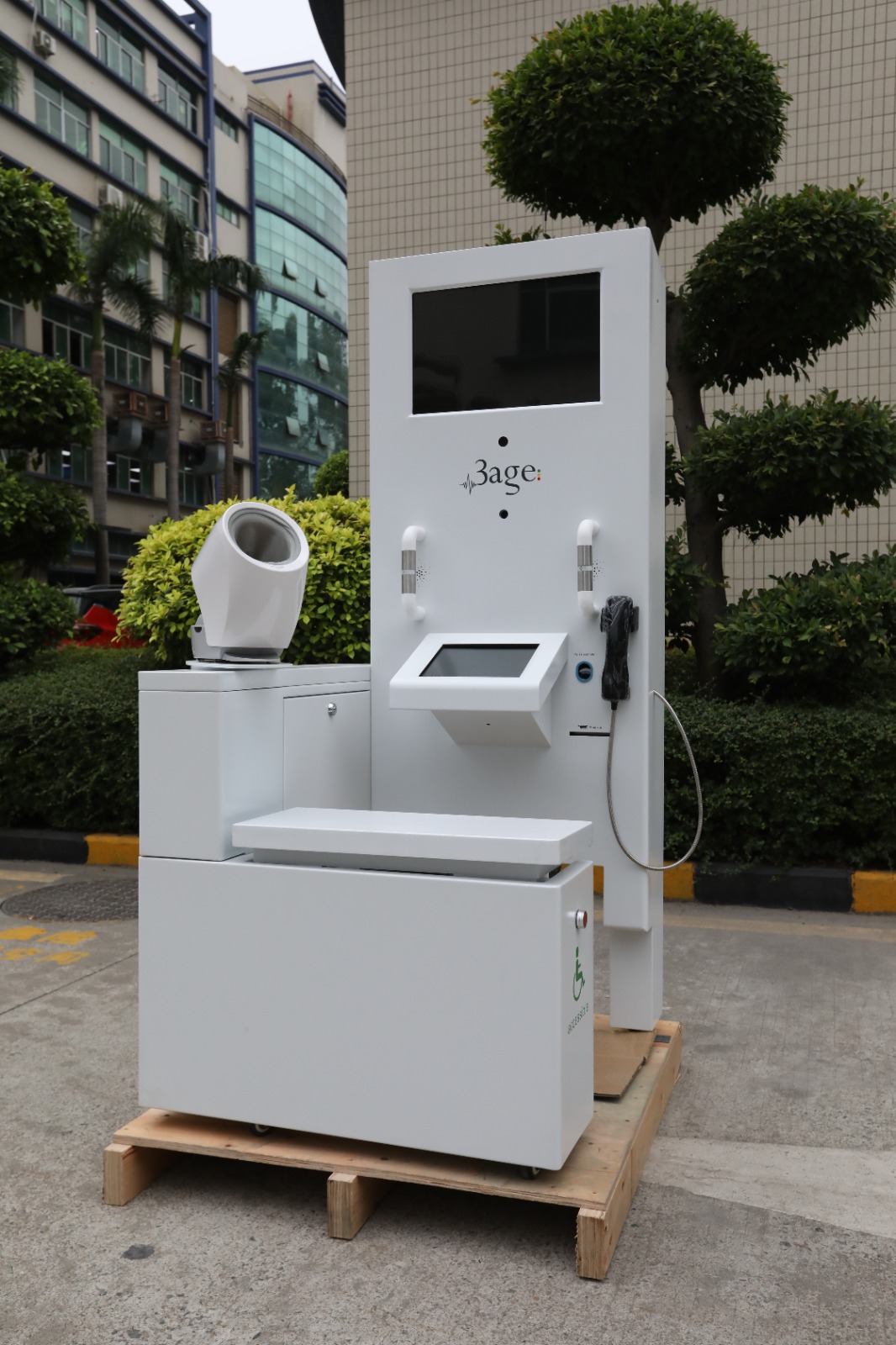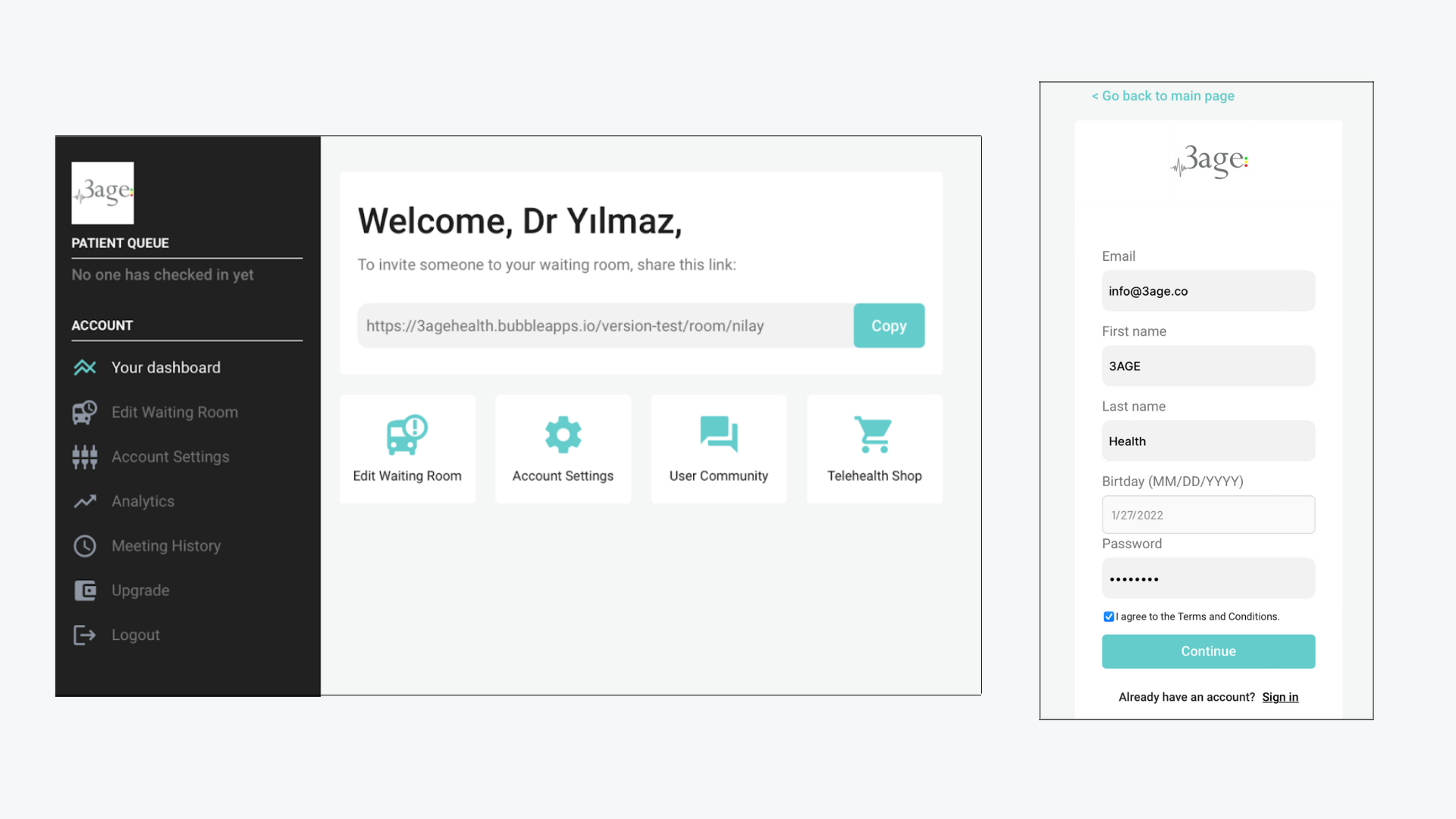 Telehealth Platform
3AGE Software product designed as to serve top-to-end solution in health. With this platform it is possible to evaluate the complaints of the person with artificial intelligence. It includes an artificial intelligence supported symptom checker (Chatbot) and symptom suggestion system, teleconference system and doctor-patient matching.
In teleconference, AI extracts keywords that both the doctor and the patient can use during the interview. In this system design, the human and machine interaction and the collective consciousness called HMCI (Human Machinery Collective Intelligence) are highlighted. The process that started in this way; continues with the patient going to the nearest REVİR – Smart Health Kiosk.