Digital Transformation
with Revir
Revir – Digital Health Center is an AI supported web and mobile app platform that offers telehealth and hospital integration service with smart health kiosks. Revir's solutions aim to eliminate inequality of opportunity in health.
With Revir, which provides personalized health services, users can regularly monitor their vital signs free of charge with our health kiosks, while they are able to receive preliminary diagnoses and urgency situations with the "Revir Health Platform", which includes AI-supported symptom checker (Chatbot) and symptom suggestion system. Revir Health Platform can be accessed via mobile application and web.
Revir contains an artificial intelligence supported physician assistant system that provides information and keywords about the general condition of the patient and can create preliminary diagnoses of the patient. These can be used later during the Doctor/Patient consultation.
With the system design inspired by the HMCI (Human Machinery Collective Intelligence) system, Revir aims to better the human-machine interaction.
In its advanced phases, Revir will also serve as a welfare application. With the integration of wearable devices and Infirmary Health Platform, Revir will give AI created recommendations which helps patient to maintain a healthy life.
Our kiosk hardware is named Revir. Revir Health Kiosk provides basic health parameters such as blood pressure, pulse, oxygen saturation, body temperature, and additionally body weight, body mass index and two-lead ECG measurement services.
Revir Digital Health Center offers an end-to-end health solution with the integration of software and hardware services.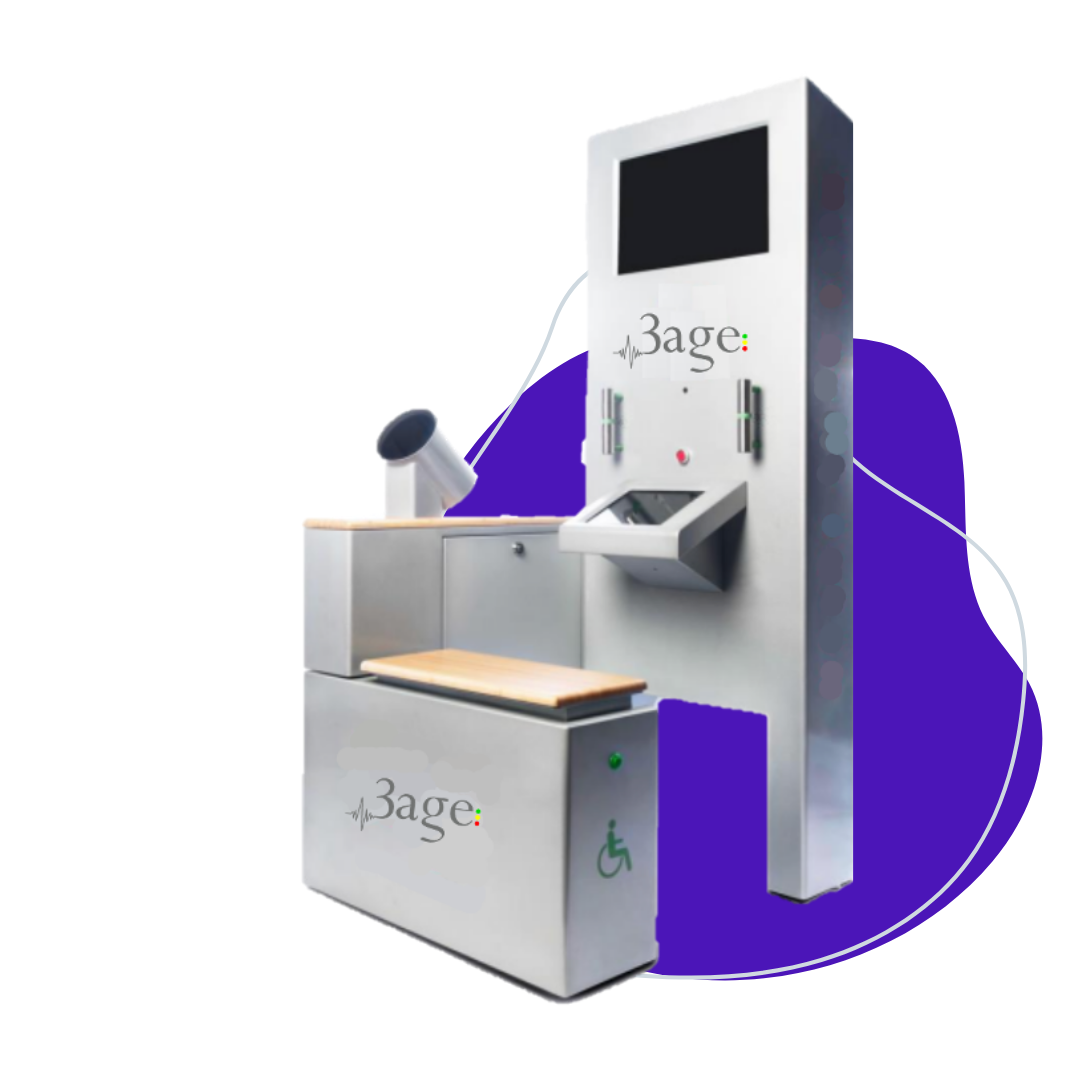 3-Phase Digital Health Solution
We

create

both

software

and

hardware
tailored to your
individual
health needs.
3AGE Web and Mobile Applications
Patient's complaints will be evaluated with artificial intelligence. supported symptom checker (Chatbot), symptom suggestion system, teleconference and doctor-patient matching. In this system design, the human and machine interaction and the collective consciousness called HMCI (Human Machinery Collective Intelligence) are highlighted. The process that start and continues with going to the nearest REVİR – Smart Health Kiosk.
Telehealth Integration
With telehealth interview, it will be ensured that the doctor's meeting is provided and the diagnosis and triage are finalized by the doctor. At the same time, it will be evaluated whether the person comes to the hospital for further examinations. AI Doctor Assistant System provides suggestions and reminders to the doctor from the medical guides as a result of the voice and text processing of the dialogues during the doctor-patient online examination.